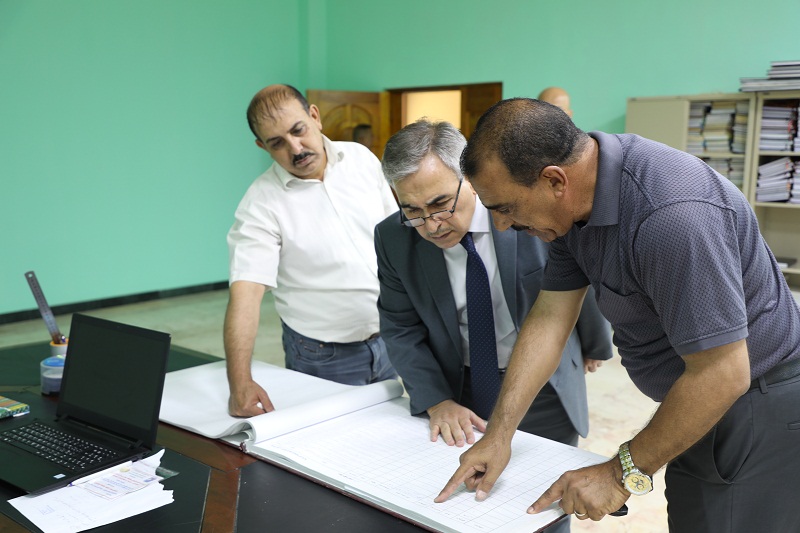 President of the Diyala University visited the building of the central library 
President of the Diyala University visited the building of the central library
The president of the Diyala University Prof.Dr. Abdel Moneim Abbas Karim, accompanied the assistant administrative affairs, Prof. Dr. Amer Mohammed Ibrahim, inspected the central library building, which included five floors and he checked the mechanism of work and the type of services provided to visitors and researchers.
President of University called to provide the best services for the library's visitors of researchers and students from the inside and outside of the university and achieve their needs to get information as quickly and easily.
He also visited several of the buildings as construction department projects, government contracts, and security authorization, and he met with departmental directors to review the progress of work for these departments. He also recommended overcoming on all obstacles of the work in these departments.