CV
Name: Prof. Dr. Haider Shakir Mazhar abud Al-Karaiti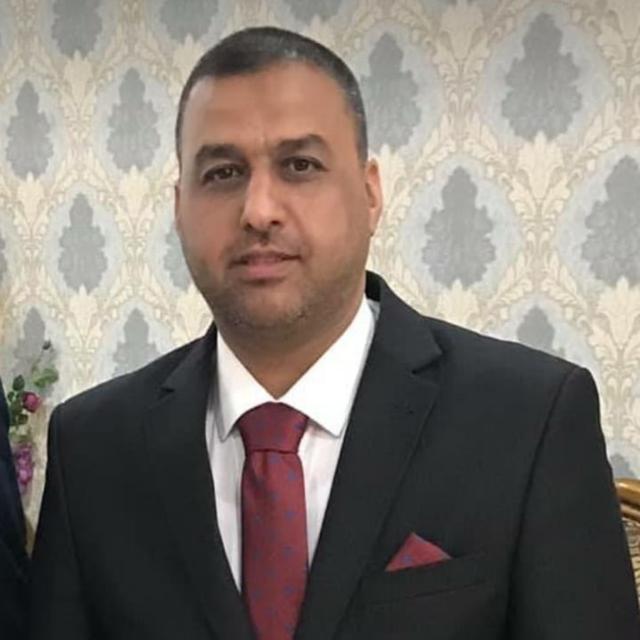 Title: Professor
Current Position: Assistant to the President of Diyala University of
Administration and Finance Affairs.
Specialization: Sports and Physical Education / Tests and measurement.
Certificates Obtained:
A Bachelor of Sports and Physical Education from the University of Baghdad 1997 (and from the first quarter of the college graduates).
Master of Sports and Physical Education, University of Diyala, 2004 (first in class and with distinction).
Doctor of Sports and Physical Education from the Russian Federation 2011
Earlier Career positions:
1. Director of Sports and Artistic Activities, University of Diyala, 2004.
2. Associate Dean for Administration and Finance Faculty of Basic Education/University of Diyala from 1/12/2011 to 3/2/2015
3. Dean of the Faculty of Basic Education of the University of Diyala from 4/2/2015 to 5/11/2019.
4. Assistant of Diyala President University of Administration and Finance from 4 October 2019 to date.
Experience:
1. Member of the Performance Improvement Board of Basic Education Colleges in Iraq.
2. Editor-in-Chief of the Open Journal so far.
Published research and articles:
Eighteen (18) published papers and (4) articles in Iraqi, Arab and international journals
Appreciations and Thanks:
Seventy-five letters of thanks and appreciation from the Minister of Higher Education and Scientific Research (7) the Rector (28) the Assistant Rector (2) the Dean of the Faculty (35) the Chairman of the Higher Education Committee of the House of Representatives (1) the Chief Constable of the Diyala Prefecture (1) the Director-General of Supervision and Higher Evaluation (1).
Joint Committees:
Seventy college and university administrative committees.
Teaching Experience:
1. Lecturer at the Faculty of Sports Education of the University of Diyala 2005
2. Lecturer at the Teacher Training Institute/DIALE 2004 and 2005
3. Lecturer at the development courses held by the Directorate of Education of the Department of Diyala, 2001 and 2002
4. Lecturer at the Open School of Education/Diyala, 2003, 2004 and 2005
5. Lecturer in the development study of the Directorate of Youth and Sports of the Province (Dialy)
6. Supervision of many bachelor's research
7. Lecturer on the subject of tests and measurements in higher studies
Contribution to the discussion of master's and doctoral theses
8. Supervision of (6) M.A. (6) PhD students.
Training Courses and Developmental Certificates:
Russian Language Certificate (duration of one year) from Federal Russia.
Computer Skills Certificate 2001.
Certificate of Teaching Methods 2002
TOEFL certificate in English 2002.
ISO Certificate 2016.
International Certificate in Modern Management Principles Course.
Certificate of Participation in the Foundations of Learning Output.
Certificate of participation in an international training course held in Baghdad 1997.
Local Handball Training Certificate.
A local Handball Arbitration certificate.
A local Basketball Arbitration certificate.